Contacts are at the centre of any business. Whether they're your team, customers, suppliers, investors or influencers, your business contacts can make or break you.
In a previous post, we looked at how you can build meaningful business relationships that last
Digital platforms, including LinkedIn with over 1 billion professionals, and social media channels like X / Twitter, Facebook, and Instagram, provide endless opportunities for virtual networking.
However, face-to-face interactions are still incredibly valuable. Local industry meetups and conferences continue to be vital for forming meaningful connections in person.
Lets delve into how both these worlds - digital and physical - play a crucial role in expanding and strengthening your business network.
Local industry Meetups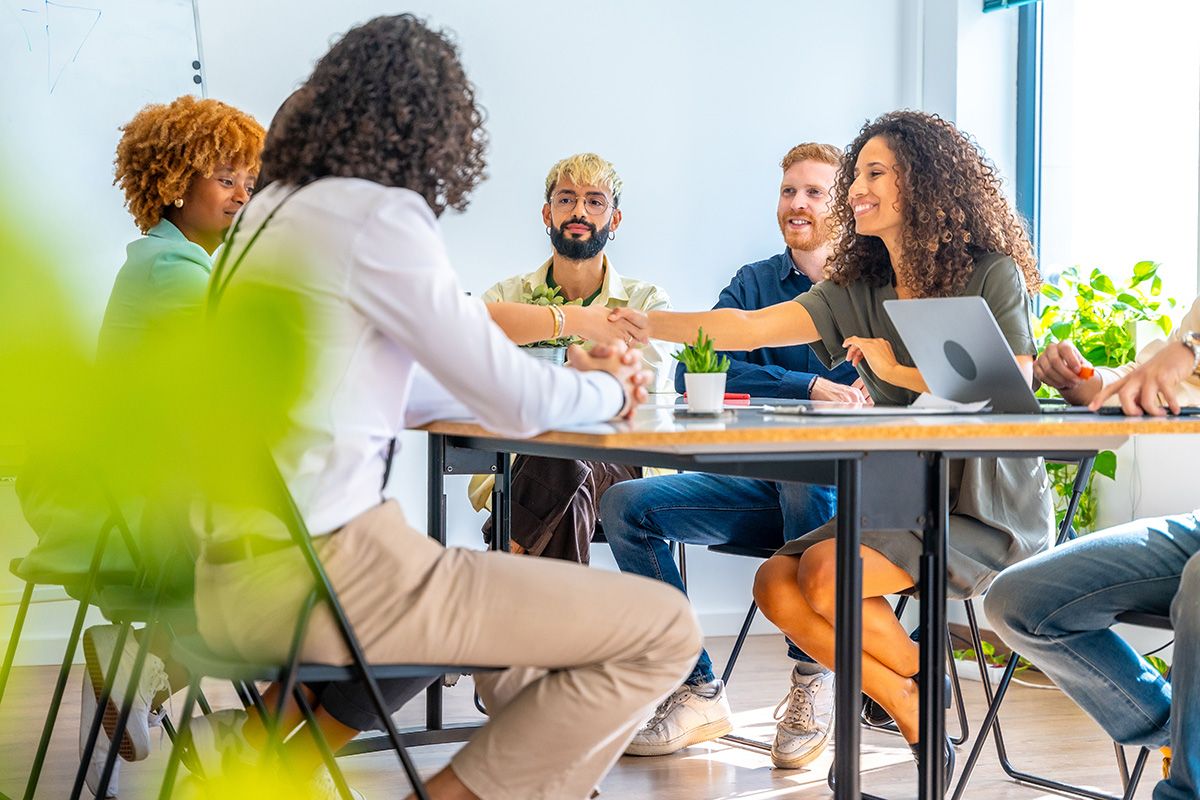 Chances are, there's a regular, local event for people in your industry. A quick browse on meetup.com, Eventbrite and groups on Facebook and Linkedin can reveal a variety of interesting events in your local area.
If you can't find anything relevant, why not consider starting your own group? You can use Meetup once again to do this. Consider hosting monthly talks featuring local business owners and industry experts or holding a regular open bar where professionals in your area can have a casual chat over a drink.
Think about sponsoring a local meetup not necessarily directly related to your industry but relevant to your customers. It could be a great excuse to go along and get networking.
Our top tips for excelling at local industry meetups:
Prepare an Elevator Pitch by having a brief, compelling introduction about yourself and your business ready.
Show genuine interest in others' work and ideas through active listening.
Think about how you can help others in the group. Offering assistance or advice can establish you as a helpful and valuable member of the community.
Make sure to exchange business cards or digital contacts for future correspondence.
Send a brief follow-up message or email to the contacts you made, expressing your interest in keeping the conversation going.
X formerly known as Twitter
You'd be surprised the relationships you can form on X/Twitter. By keeping your ears and eyes open and joining in conversations about topics you're interested in, you can befriend anyone from potential customers to journalists working in your field.
Kristen Curtiss, social media expert at Constant Contact, has a few tips for building business relationships on Twitter...
"You can reach out to people who may not know your business and start a conversation with them, or retweet something they've posted. Being social should be your number one goal when it comes to Twitter. Pay attention to the content they share on a regular basis. When you learn what people are interested in, you can create and share content that's relevant to them. This will help move the relationship forward, positioning you as a source of useful information and opening up new opportunities for your business."
Make sure you add value to conversations you join on X. Just as you wouldn't interrupt a conversation to promote your product in person, it's equally important not to do so online.
Here are some actionable steps to enhance your networking and relationship-building efforts on X:
Build your network by actively engaging with your target audience on X.
Use hashtags effectively to join relevant industry conversations.
Thank others for social media mentions or tags to spark conversations.
Join Twitter chats in your industry for networking opportunities.
Expand your network by following people who follow your industry colleagues.
Consider using an X Professional account to enhance your networking. These accounts offer the Professional Home for performance analytics, the Professional Category to showcase your industry expertise, and Profile Spotlights, which provide a dedicated space to highlight key aspects of your business, aiding in making more targeted and meaningful connections.
LinkedIn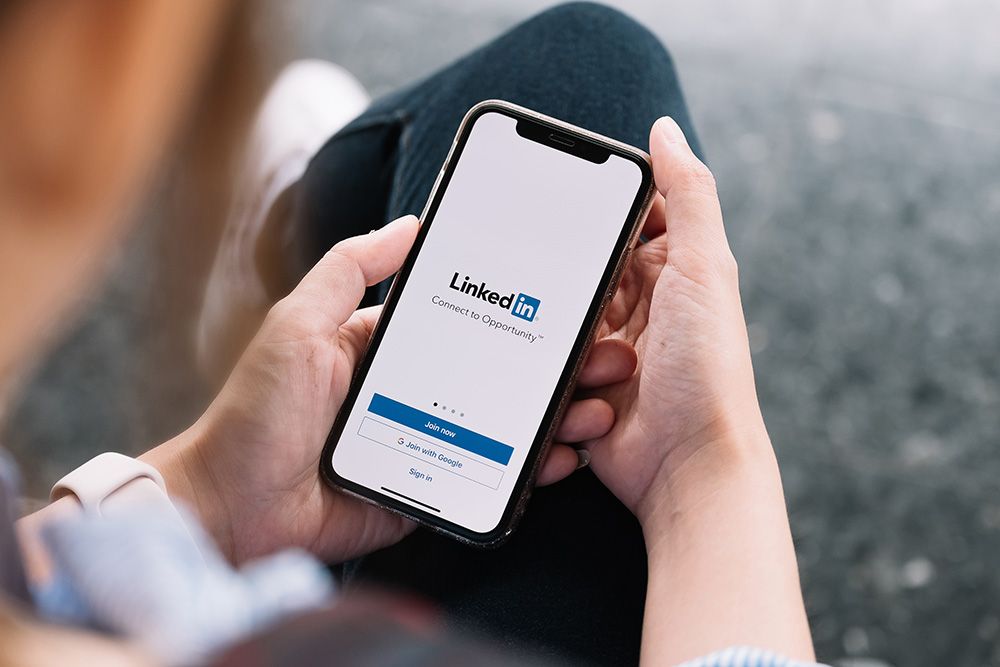 LinkedIn stands out as the premier digital platform for professional networking. It's a dynamic space for building and nurturing professional relationships. With its array of tools and features, the platform allows users to strategically expand their network, engage with industry leaders, and nurture professional relationships
Key strategies for effective LinkedIn outreach include:
Focus on connecting with individuals in your industry or potential clients. Send personalized messages on the platform to introduce yourself and suggest mutual benefits.
Regularly interact with your connections by liking, commenting, and sharing their posts. This builds rapport and keeps you visible in their network.
Join industry-relevant LinkedIn groups to find business contacts who share your interests and goals.
Highlight your achievements and insights on your profile to establish yourself as an industry expert.
Share valuable content that aligns with your audience's needs, and engage with content by other industry professionals.
Leverage LinkedIn's algorithm for tailored connection suggestions, helping you discover potential contacts with common interests or backgrounds
Consider upgrading to Premium which gives access to InMail allowing you to direct message anyone on Linkedin even those outside your network, plus more advanced profile searching and the option to see who has viewed your profile.
Networking at Conferences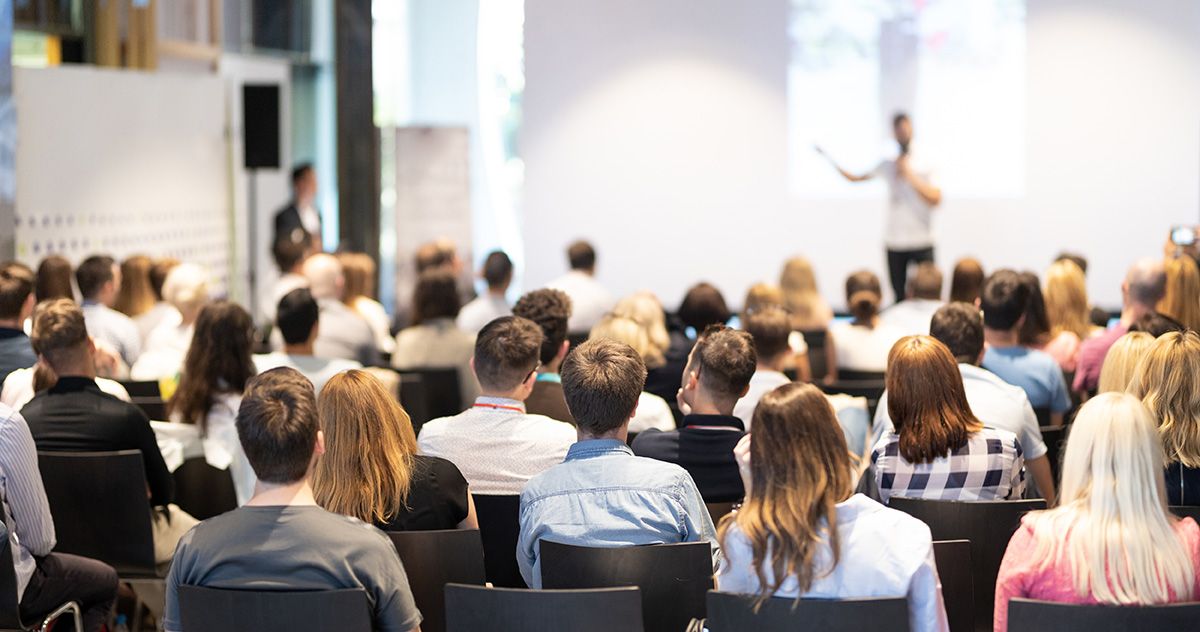 Conferences are not only perfect for learning new skills and keeping up with industry trends, but are also great places to meet people who share your interests.
Mike Fishbein, founder of Startup College, notes conferences as a great way to meet new professional contacts...
"Attending a conference or event is a great way to meet a large group of professional contacts. Professional events are often publicized through industry newsletters and blogs. Try to find a guest or speaker list to determine if the event is worth attending. This will also allow you to be productive with your time if you do attend."
Strike up casual conversations with other attendees, or speakers, at the conference. There's no need to go for a hard sell. Have a chat about mutual interests. The more you have in common, the more likely you'll be to stay in touch in the future.
Practical steps for maximising opportunities at conferences:
Identify key individuals to connect with by researching speakers and attendees beforehand and consider reaching out via email before the event
Actively engage in sessions and activities to make your presence known.
Share contact information, adding new contacts to your CRM for some systematic network and relationship management.
After the conference, make sure to send personalized emails to your new contacts, casually revisiting your conversation to keep the connection alive and show continued interest.
Introductions from existing contacts
Don't be afraid to ask for introductions from people you already know. Most people will be happy to introduce you to their contacts, but make sure you have something valuable to offer.
Liz Ryan of Human Workplace reminds us to only make introductions when they're beneficial to both parties.
"Business introductions aren't complicated, but you have to think before you act, because it's a cardinal networking sin to impose an introduction (or worse, a lunch or coffee!) on someone who isn't expecting that obligation and doesn't want it. Ask before you introduce, but once you get an affirmative answer, don't be wishy-washy — put your friends together for everybody's benefit!"
Identify Prospects: Consider which current contacts could introduce you to relevant people in your field.
Clarify Your Intentions: Clearly communicate your objectives for seeking new introductions.
Offer Mutual Support: Show readiness to help in return, encouraging a give-and-take relationship within your network.
Coworking spaces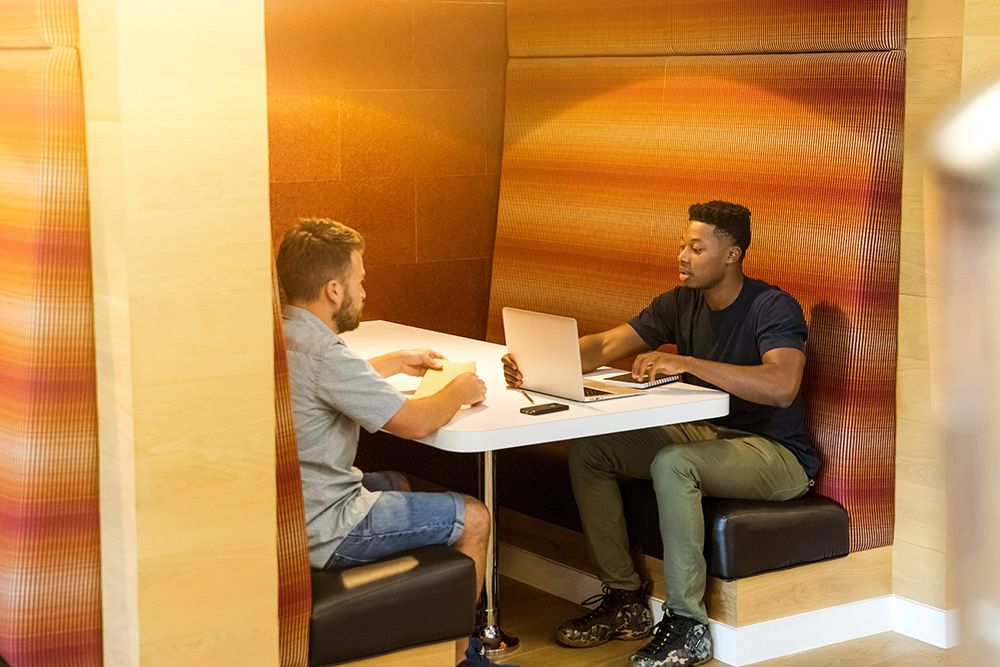 Networking in co-working spaces is a great way to find business contacts in a refreshing, energetic environment. These vibrant hubs are bustling with opportunities for innovative collaborations and spontaneous connections. Here's how you can dive into this lively scene and make the most of it
Be the first to say hello. Introduce yourself and be ready to exchange contact details. Breaking the ice can lead to meaningful interactions.
Be authentic and engage in discussions without a hidden motive. Genuine interactions are more likely to lead to valuable business connections.
Use lunch and other breaks to socialize in communal spaces.
Participate in or organize coworking events. These settings are conducive to relaxed and open networking.
Offer help in your area and seek advice when needed, encouraging teamwork and joint efforts.
Conclusion: How to build a strong network
Effective networking and outreach is about building genuine relationships and offering value to others. Remember, the best places to meet new business contacts are those where you can engage in meaningful conversations and create lasting connections.
FAQ's
How do I find a company's contacts?
Tools like Hunter.io and Clearbit are a great way for scraping a company website to find business contacts and individual email addresses and both offer free accounts. Clearbit can integrate directly into gmail. Swordfish AI is another tool worth trying as it can verify contact information in real time.
How do I meet new business contacts?
To meet new business contacts, actively network at industry events, join professional groups, and engage on platforms like LinkedIn. Participate in local meetups and conferences, and don't hesitate to reach out for introductions through your existing contacts. Building a strong online presence can also attract potential business relationships.
Ways to find contact information for business owners?
To find contact information for business owners, use LinkedIn for direct connections, explore company websites, utilize networking platforms like Hunter.io for email discovery, attend industry events, and join relevant online forums or business groups.
Additional Resources:
https://communicate-confidently.com/articles/4783
https://www.futurelearn.com/info/blog/top-10-networking-courses
https://review.firstround.com/reach-out-stay-in-touch-and-deepen-your-connections-with-this-essential-networking-advice