We're constantly improving Contactzilla based on your feedback and our vision of the best contact management system for businesses. Here's what's been updated or added recently.
Notes
We've had a lot of people asking us for the ability to add notes to a contact… Notes have been on our radar for a while and while we have bigger things in store, right now you can add multiple chronological notes to each contact.
Every contact now has a "note" tab where you can easily add a note, with the latest showing at the top for easy retrieval. As well as the note itself you'll see the time and date it was written and the user that made the note.
Notes are perfect for adding additional information to a contact or for summarising a call or email. While we don't want to complicate what is essentially a simple feature,  we've got a lot of improvements coming for the notes, what else would you like to see?
[caption id="attachment_560" align="alignnone" width="568"]
Notes in Contactzilla[/caption]
First name and second name display format
You can set whether you want your contact list to display the second name first or the first name. You can do this in your global settings or on a per address book basis.
[caption id="attachment_562" align="alignnone" width="568"]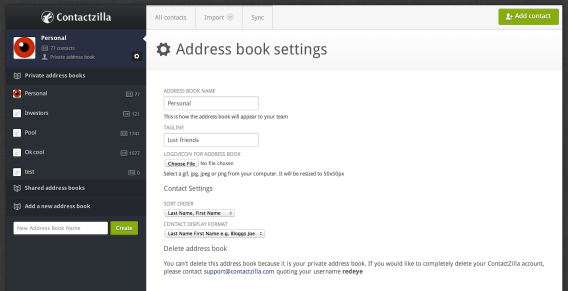 Address book settings[/caption]
Your global settings can be found by your name at the bottom left of the screen and the address book settings can be found in the top left as per the screenshot below. [Tip: you can also change the avatar for an address book here.]
[caption id="attachment_559" align="alignnone" width="568"]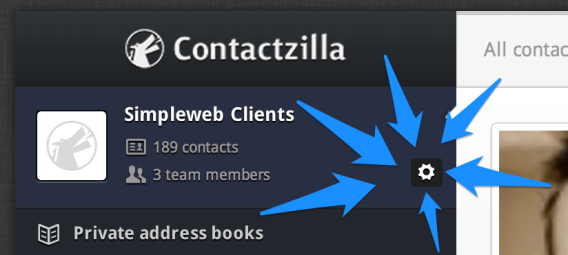 Address book settings[/caption]
What functionality would you like to see?