We love hearing your ideas for Contactzilla and we're working hard to add the features you've been asking for (and improve the rest).
We've got two new features that we know a lot of you have been waiting for...
Export contacts
You can now export contacts from your Contactzilla address books. Your contacts will be exported in a CSV file so you can import them to Gmail, Outlook, LinkedIn and, well, pretty much anywhere!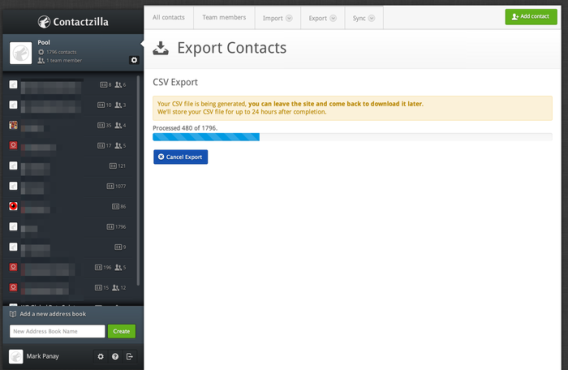 Register and log in with your social profiles
You can now register for a Contactzilla account with Facebook, Twitter or Google+. Already registered? You can now use your Facebook, Twitter or Google+ account to log in to Contactzilla quickly and easily.
Google Chrome users can now register and login directly from the Chrome Store.
What features would you like to see? Share your ideas in our support forum and we'll see what we can do!