I've seen so many start-up tees over the years, some amazing, some downright ugly, some high quality and some made of fabric more flammable than gas, despite the pitfalls, we still wanted one for our team and our loyal users and customers.
Our goal was to make a tee that people might actually want to wear and still retain the Contactzilla startup branding. This is a much trickier problem than you might expect.
Anybody can just stick their logo on a t-shirt, hoodie, mug, coaster, backpack, pen… Of course anybody can then choose to not want to actually use any of it. I know that's what happens to me with the swag I've acquired over the years.
We shuffled back to the drawing board as our existing cute mascot just wouldn't cut it on a t-shirt, its how we instantly knew that we needed to get rid of it. We needed to rethink the entire mascot and to a certain extent our branding... Without going into that here, the basic question we asked, "What would look good printed on some apparel as well as a tiny little favicon?". If we could crack that then we were in with a fighting chance.
[gallery columns="2" ids="440,439"]
The new mascot we're slowly filtering out to all of our marketing materials. We like it. It fits the new and improved Contactzilla.
A few of the tee's that we find ourselves wearing are Olark, Mailchimp and Google. What is about these that makes them wearable where others fail?
It came down to three things for us in the end:
A distinctive mono or two colour "avatar"
Drop the text
Get a good quality cut t-shirt
Once we'd decided on the look, printing them was next on the agenda. Purely by chance we came across the very cool Teespring, a site that lets you design a tee and sell it once a minimum order has been met. Perfect. They also have a good selection, with a really easy to use interface for designing the t-shirt.
[caption id="attachment_438" align="alignnone" width="455"]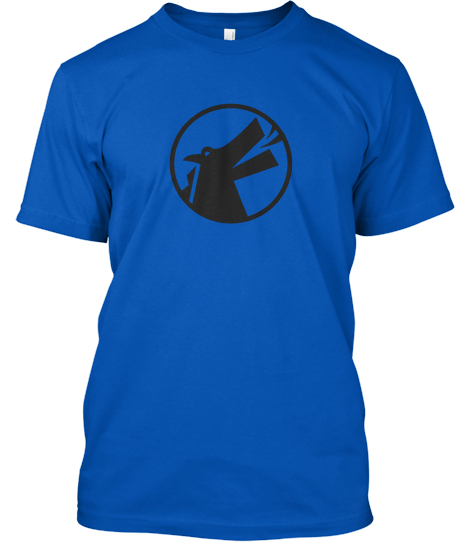 The Contactzilla tee. What do you think?[/caption]
Follow us on Angel list and we'll send you one for free (while stocks last).