You can now find Contactzilla in the Google Chrome Store.
We wanted to offer a seamless web experience to help make your contact management a whole lot easier. With Contactzilla via the Chrome Store, you can:
Get easy access to quickly launch Contactzilla
Import all your Google contacts
Take control of your business contacts and who has access
Save time with auto-syncing
Pay as you go
Import from social networks
Duplicate contacts
Label and filter
And so much more ...
[caption id="attachment_490" align="alignnone" width="568"]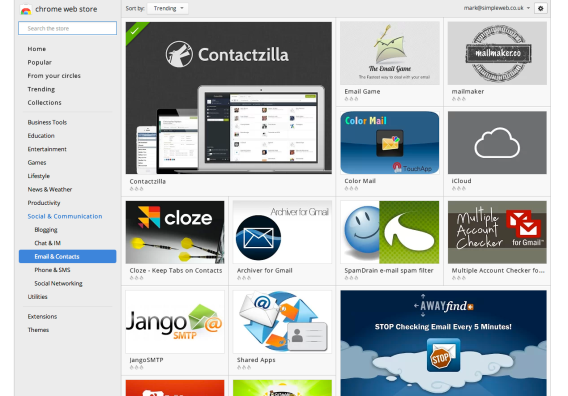 Contactzilla featured in Google Chrome Store[/caption]
Check it out. And while you're in there, why not leave us a review?
Thank you!