We're very proud to say that FreeAgent have featured Contactzilla on their integrations page, up there with Google Apps and Basecamp. Very cool. Thanks guys.
Contactzilla's integration makes it very easy to import all of your clients into an address book that you can then share with your team. We've found it especially good for getting a clean centralised address book started very quickly.
Also Roan Lavery, founder of FreeAgent had this to say about Contactzilla:
"ContactZilla looks great and the integration seems to work well too"
[caption id="attachment_426" align="alignnone" width="568"]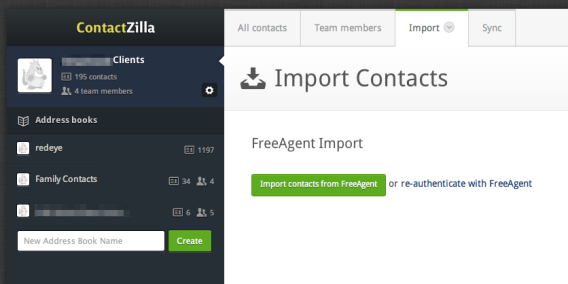 Simple FreeAgent client import[/caption]
Tom and I have been big fans of FreeAgent for years. You can even see me on their case studies page from years ago! So this means a lot.
Thanks again guys.