Recently, a few of you have been asking about uploading business cards to Contactzilla. We know what it's like. I get handed dozens of business cards every week and if I'm not careful, I've lost half of them within what feels like minutes.
I've just discovered Evernote's business card scanner and it's perfect for adding your business cards to your Contactzilla address books. The business card scanner is available to Evernote Premium users as part of Evernote's iPhone and iPad app.
It's so simple to use. All you need to do is take a photo of your business card with Evernote's business card camera.
Firstly, make sure your Evernote business card settings are set to automatically save business cards to your phone contacts.
1. In "Settings" select "General"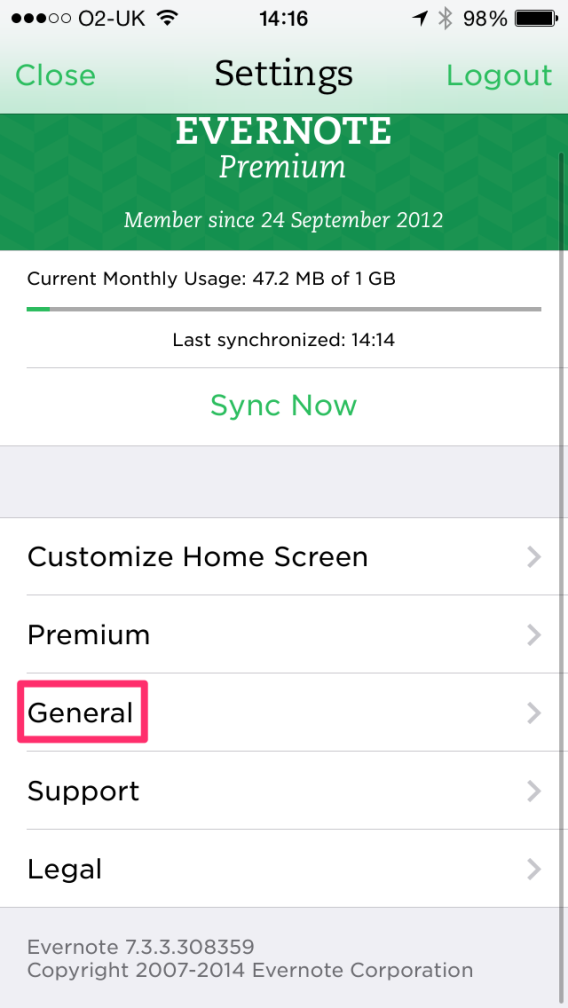 2. In the "General" settings, select "Camera"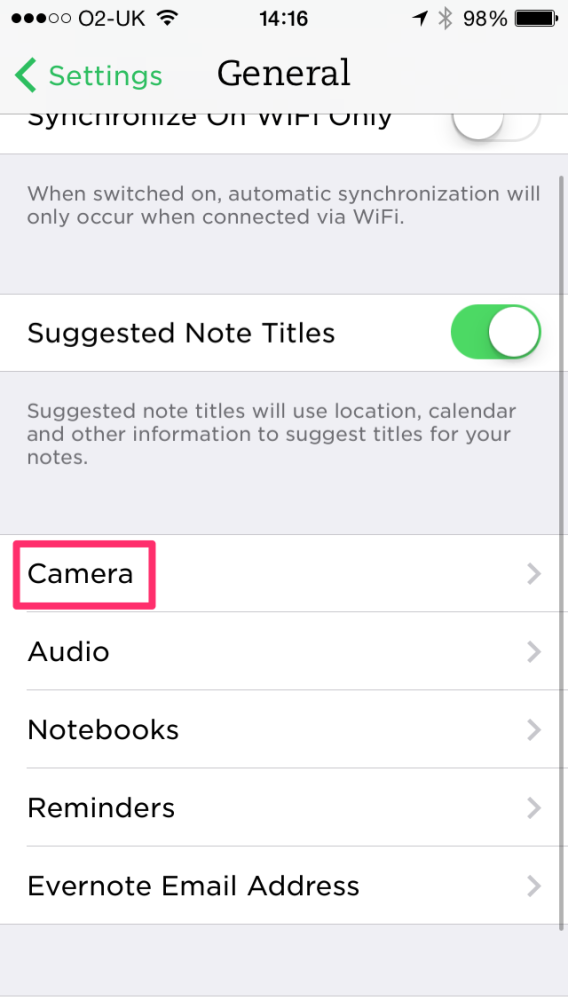 3. In "Camera" settings, select "Business Cards"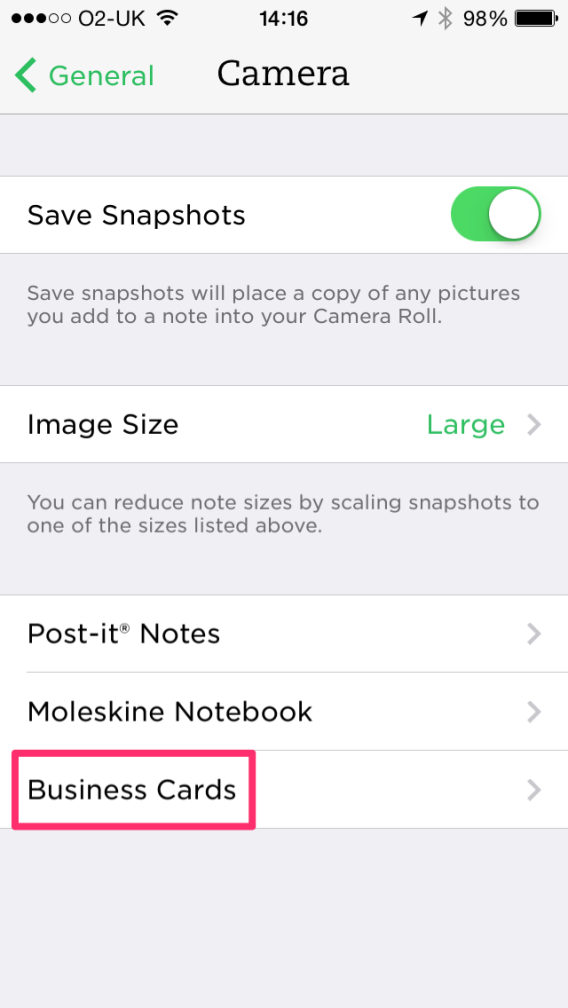 4. In "Business Cards" settings, switch on "Save Contact info to Contacts"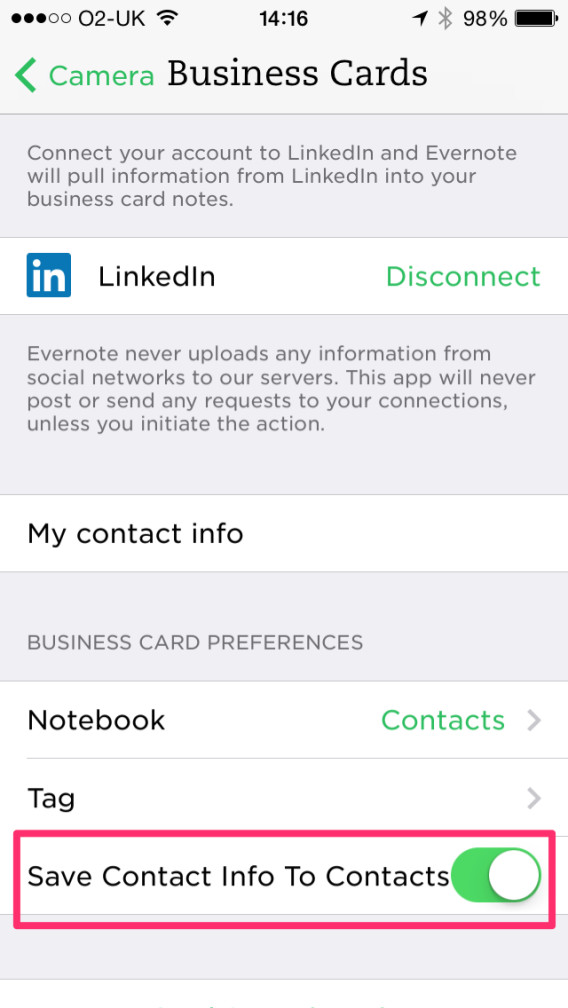 You are now ready to start scanning business cards! Here's how…
1. Simply select "Camera" from the homescreen of your Evernote app
2. Make sure you select the "Business Card" option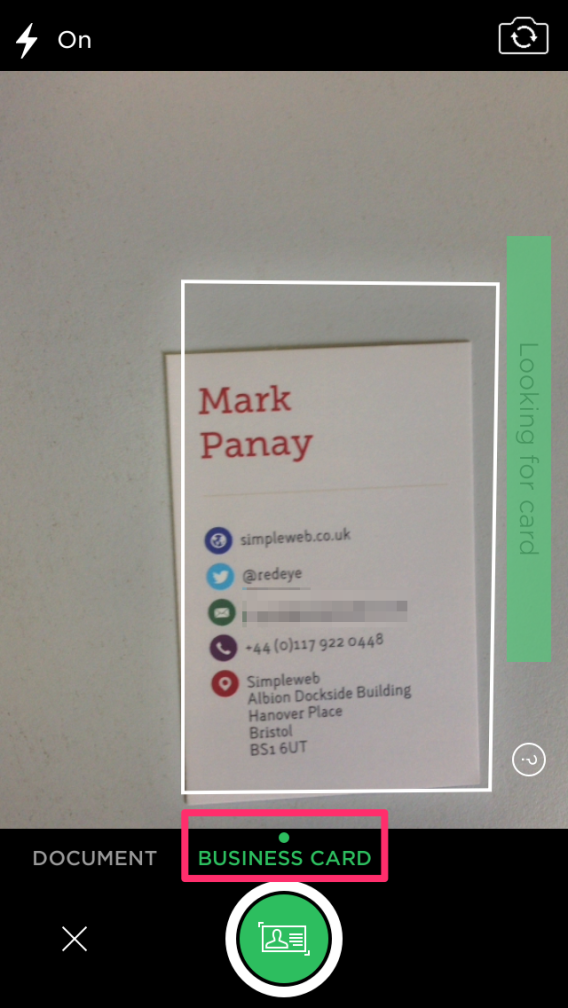 3. Evernote will automatically scan your card. Details will be instantly recognized, digitized and added to your phone Contacts.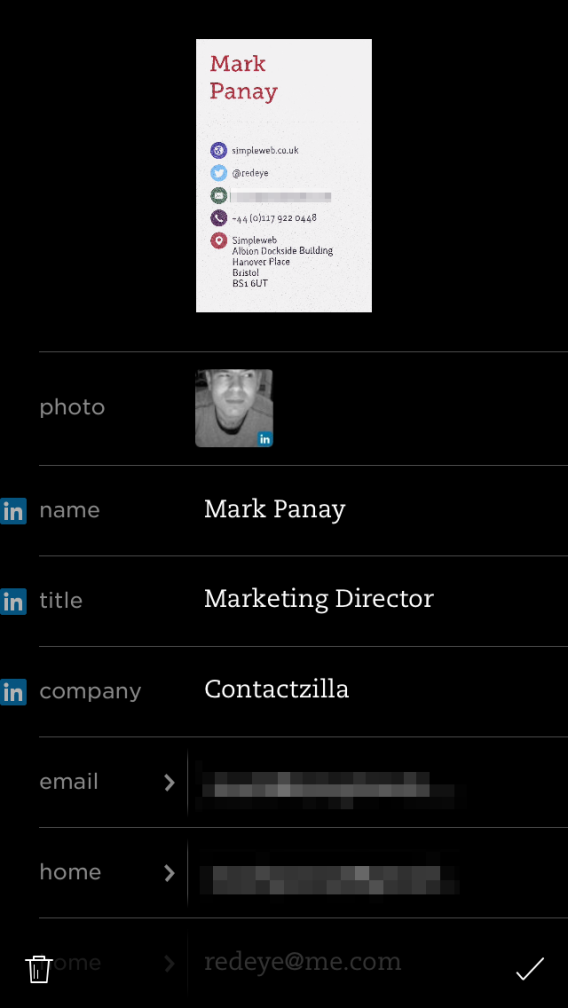 If you've set up sync your phone with Contactzilla, your new business card will now automatically be saved in your Contactzilla address book and be available on all your synced devices, it will even be available to your team if your address book is shared with them. Easy!
How can we improve Contactzilla for you? Post to our support forum or email us your suggestions today!